Just when I thought nothing could beat last year's Halloween meet attendance record... this meet came along.
With a whopping 39 human, 77 doll attendance.
Here is
ManikaManila Halloween
!
Attendees:
1. Kyra (
devolvedarling
) with Zita, Zeno, Duckie, Datu & Kouta
2. Mei (
malteverentia
)
3. April (
april418
) with Riko, Owen, Ewan, Henri, Ringo & Una
4. Anne (
sonne_of_sun
)
5. Aimee (
chamcham44
) with Adam
6. Kachan (
blue_n_lou
) with Blue & Sabine
7. Laurie (
yokitin
) with Vidi & Krys
8. Nix (
kuro_akira
) with Rose, Bell, Quibble, Starr & Diva
9.
Marik
Mikkel (
noxxtis
) with Kitt, Crow & Sky
10. Angeline (
yukifrein
) with Marco
11. Krishna (
hibiemi
) with Auber & Ichigo
12. Jen (
darknessfatale
) with Reaiah, Eremiel & Hisame
13-14. Madz (
nekonekomadz
) and Bernard with Alice
15. Imahica (
imahica
) with Maya & Adarna
16. Sayou (
ichigosayou
) with Artemis
17. Nanz (
sakura_panic
) with Lily, Simone & Kai
18. Momo (
blue_epistle
) with Stardust
19-20. Leo (
kanipan
) and Rolen with Sirocco, Andrea, Darean & No Name Yet
21. Anj (
battiegotriddim
) with Endo & Chlo
22-24. Trisha (
delgadina
), Alecx & Ysa with Shiori, Viola, Nola, Ember & Rubik's Cube
25. Ricci (
dheity_rigel
) with Raja, Levin, Bituin, Isha & Faolan
26-27. Hazel (
hersheyseuie
) and friend with Francesca
28-29. Marisol (
marisolflakes
) and Jaja with Wyvie, Yuna & Kiara
30. Marie (
marieangelcakes
) with Ashe, Althia, Hyuna, Hyesu, Cuddles & Giggles
31. Jai (
jaiant_panda
) with Patch & Kaden
32. Janine (
yaminotenshi11
) with Jared
33. Kanis (
kanis04
) with Josh
34. Arvie (
4evrnblujeans
) with Naya, Aahil, Dae & Nicholai
35. Kibi (
manikamochii
) with Liesrl
36-37. Kass (
kickasskass
) and Ryan with Blair & Violet
38. Andy (
asuka_chan17
) with Freya
39. Lala (
ribbonfiend
) with Ninon
Please inform me of any corrections!!!
The Coffee Bean and Tea Leaf, Ortigas Park was overflowing with people and dolls. In fact, we could hardly sit down. (So sorry about that!) But I hope you all had as much fun as I did. ♥ I was in awe at all the costumes. Everyone's so talented. *3*
Now... let's get to the pics, cause there's A LOT. Brace yourself. XD
Artemis as an Elegant Gothic Gentleman XD
Alice as Black Swan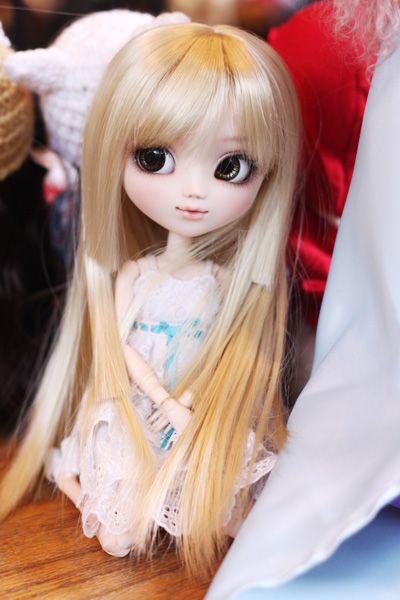 A guest from a different doll dimension! Pullip Una. :)
Always lovely Ichigo ♥
Kai was there, but his owner wasn't. We missed you, Mari!
Lily as Lili from Tekken!
Simone in Guro Loli (?)
Stardust as Gogo! 8D
Lovely Francesca~
Quib as Dilios from 300 =))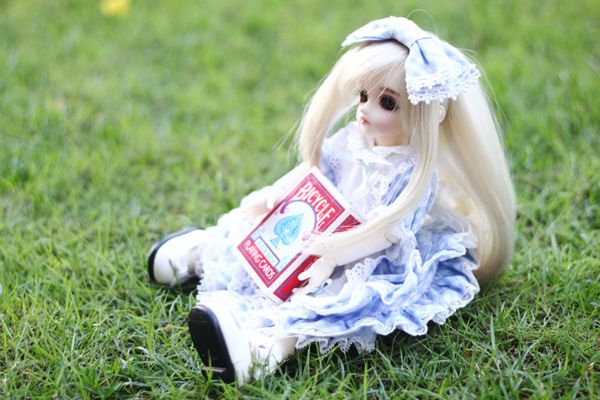 Nola as Alice ♥
More Dilios 8D
April's gorgeous crew. Plus Faolan! XD
LAST ONE I PROMISE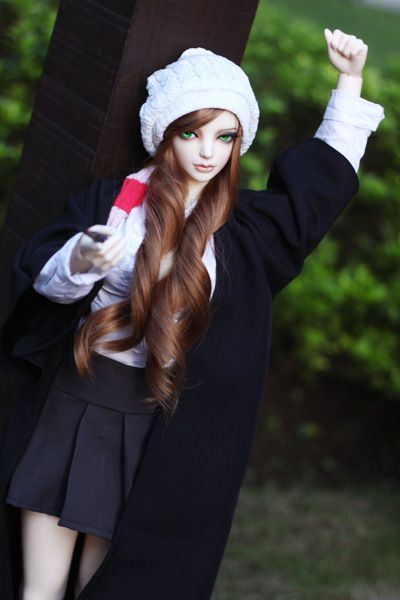 Diva went as Lily Potter ♥ (yes, Harry's mum)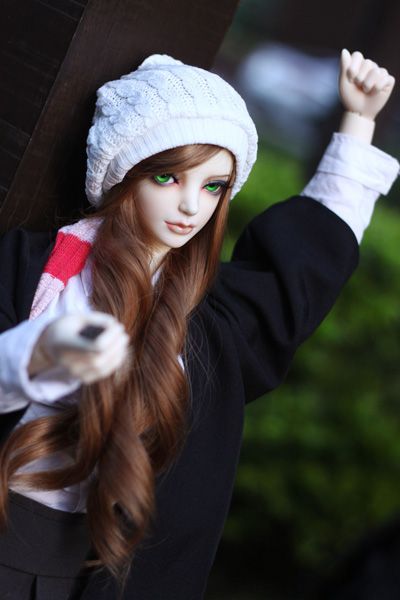 Always been her dream to be a wizard/witch from the Potter world. So I tried to make it come true. xD ♥♥♥
Laurie's Vidi and Krys went as
Drarry
Draco and Harry. 8D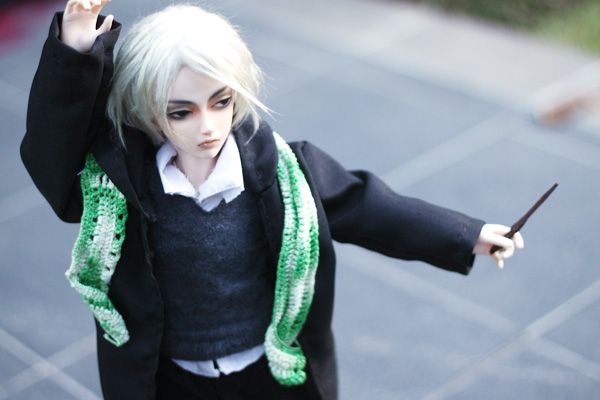 "Scared, Potter?"
"You wish."
And because Diva went as Lily...naturally, she needed a husband.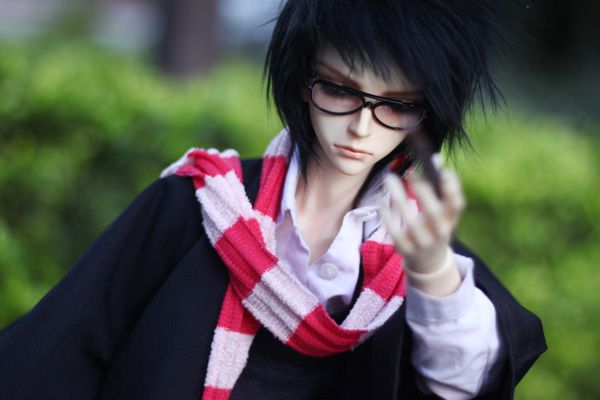 Meet James Potter, courtesy of Starr.
Gotta be the grumpiest looking James I've ever seen. XD
Mr. & Mrs. Potter ♥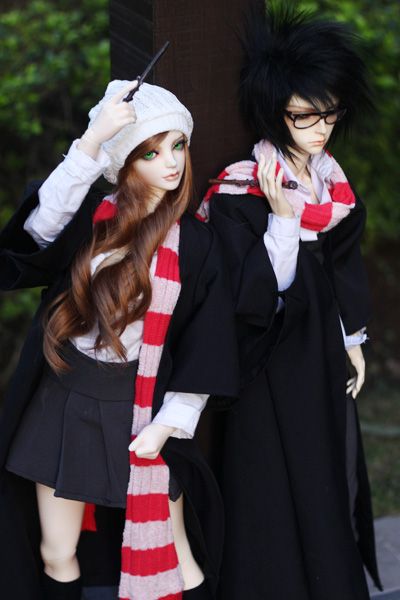 I STUPIDLY FORGOT TO TAKE A PHOTO OF THEM WITH THEIR SON. :C /fail
They're dead, anyway! *SHOT*
The lighting added to the effect on Sabine's beat up state. oAo
Also added to the effect on Blue's emoting state. Hahahahaha peace, Blue. c:
Francesca and Chlo.
"Is that--"
Just when you think it isn't possible...
Anj makes it possible. =))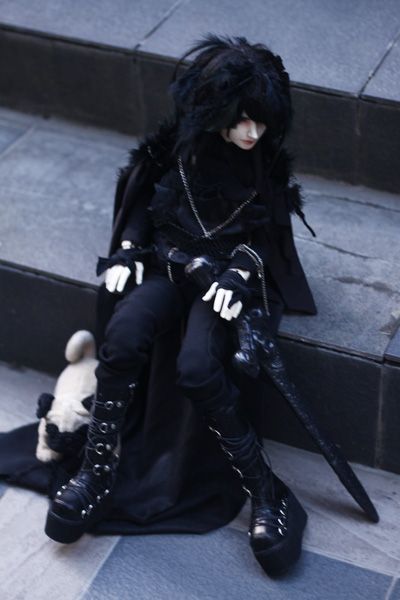 JOHN CROW WINS AWARD FOR BEST NAME PUN
Newcomer Viola is the Cheshire Cat!
Crossover love. c: Batman and Alice. =))
So regal ♥
Maya~
Pretty girl Adarna *o*
And whatta dress *0*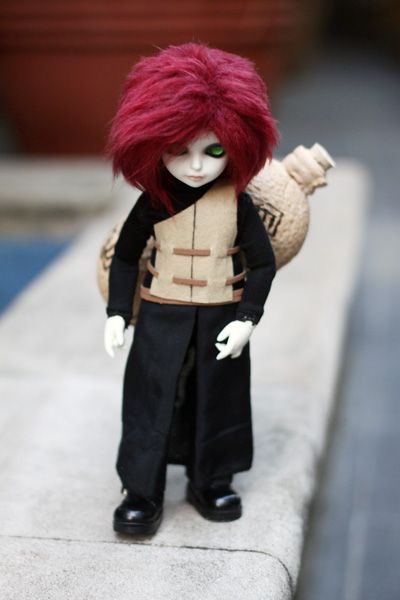 Hisame made his meet debut as who else but Gaara!
Complete with that giant Gaara thing (sorry not Naruto fan, I have no idea what it's called XD) Jen you are win!
A closer look at Chlo as Chiron.
ANJ HOW U DO DEES.
Angel Wyvie ♥♥♥
Newcomer Josh as
Panday
I'm not sure!
ahurrhurr. Naughty bunny. Aahil as the White Rabbit.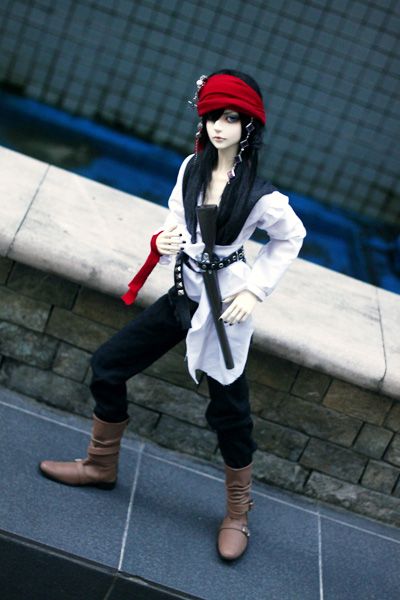 Was wondering what to do with Rose for the longest time. The Captain saved our asses. XD
"Savvy?"
Freya as Namine from Kingdom Hearts~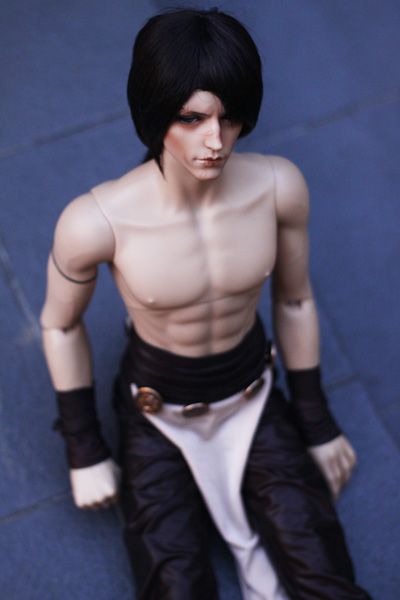 ZENO WAS MY SOUL DOLL.
Bow down to Khal Drogo. 8D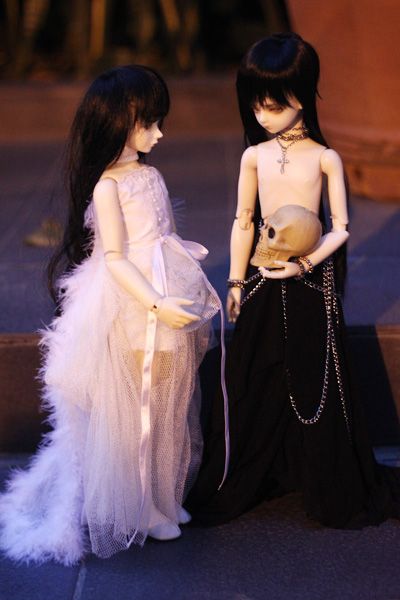 The dark siblings unite! Reaiah and Auber :3
Very random group shot. XD
L to R: Artemis, Rose, Maya, Adarna & Freya
First Mate Kouta!
Goooorgeous Zita as I just realized -- I'm not sure who. O_O
Thought she was a sexed up Red Riding Hood. =))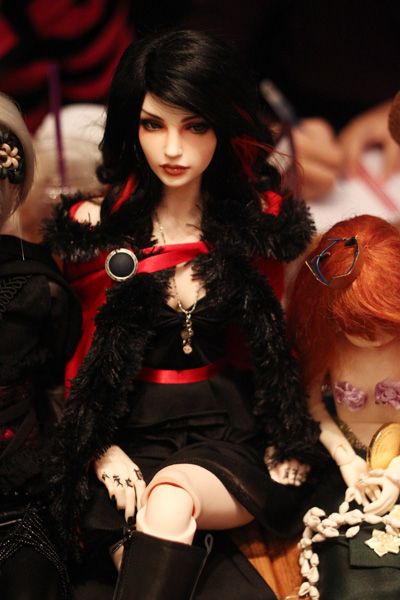 Again ♥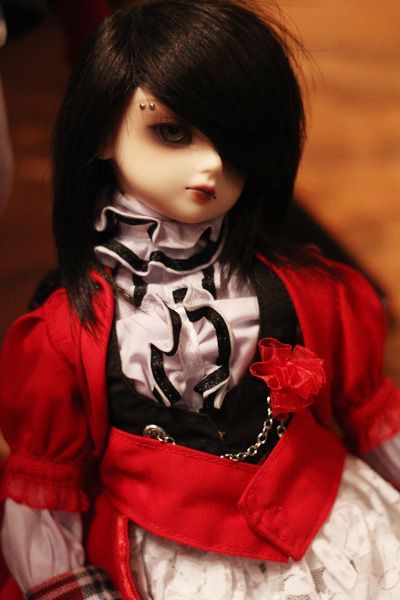 Ember :3
Ashe and Althia~
Naya and Aahil ♥
Then we started voting!
But after we collected all the votes...in came Lala with...
Ninon as White Swan.
Naturally these two needed a pic together!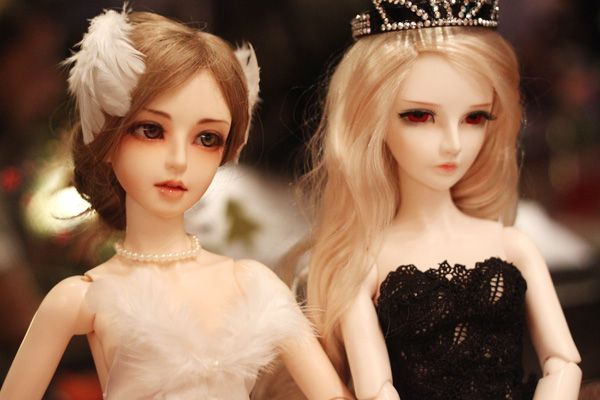 And another. XD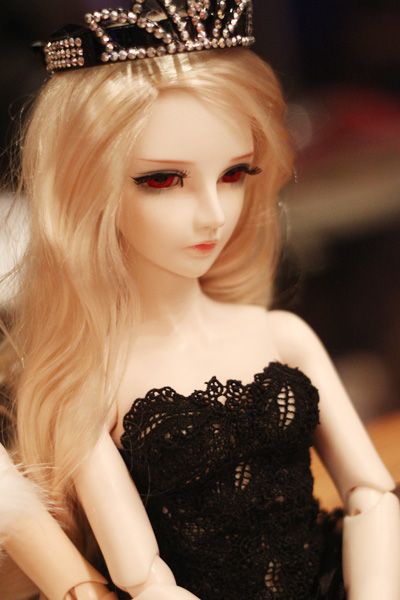 Black Swan ♥
Mikkel went in place of his twin sister Marik that day. Hi Mikkel! Welcome to ManikaManila =))
Then...it was time to announce the winners!!!
In 4th place...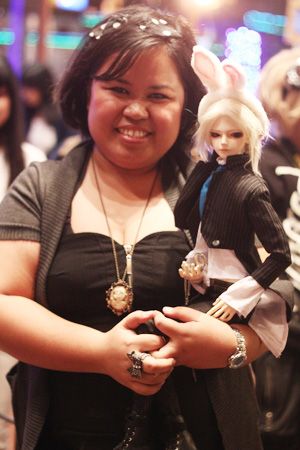 A tie between Aahil and giant Rubik's Cube!
In 3rd place...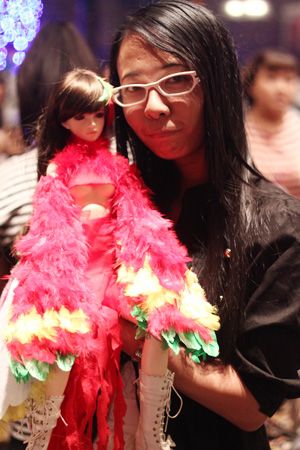 A tie between Adarna and Rose!
(why yes, I have a beard now.)
In 2nd place...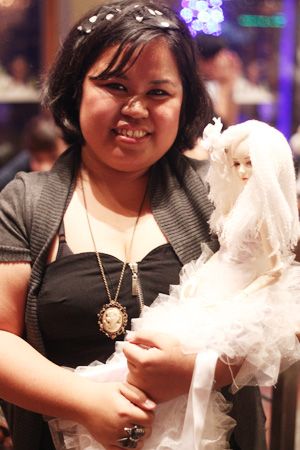 The White Queen ♥
Arvie disqualified next year!!!
And in 1st place...
The Centaur, Chiron!
Anj, also disqualified next year!!!
CONGRATULATIONS, WINNERS!!!
No one's disqualified, okay, I'm just kidding. 8D
Back to regular programming~
Bell was supposed to be Applejack from My Little Pony. But I couldn't find doll-sized apples. ;(
Levin and Raja as spectators? :))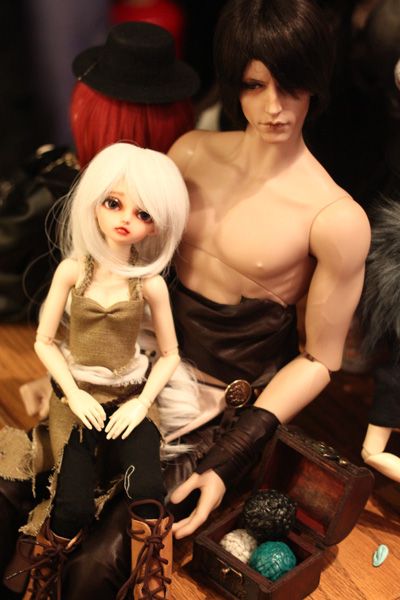 IT'S DROGO AND DAENERYS ♥
And Dragon Eggs 8D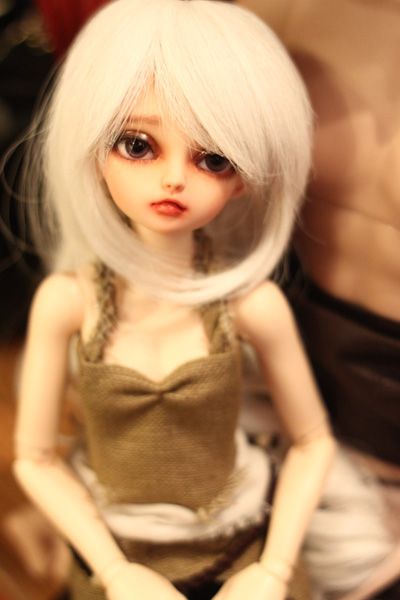 Blair as Dany~ ♥
The Winning Couple 8D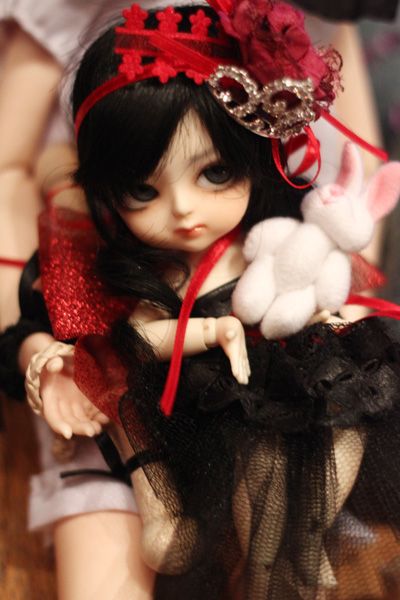 The Red Queen. She is as terrifying as they say D8
Time for Trisha's girls! Cheshire Cat Viola ♥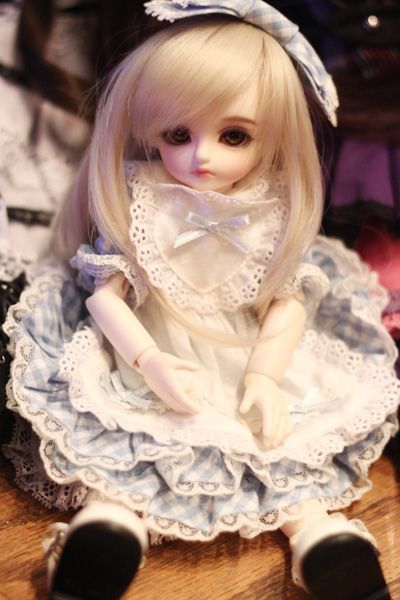 Alice Nola~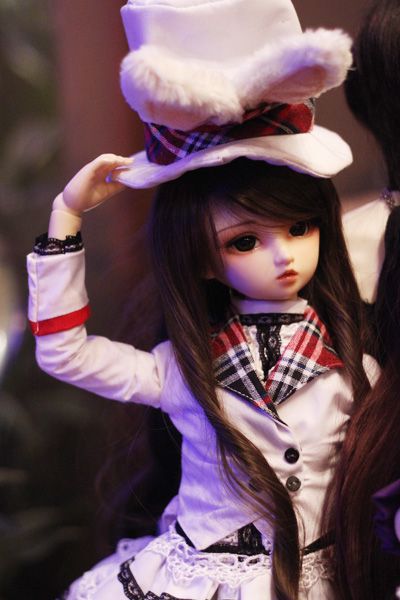 White Rabbit Shiori!
Violet was another case of owner not present!
Missed you, Mina. D;
She was Little Sister. with a super badass prop.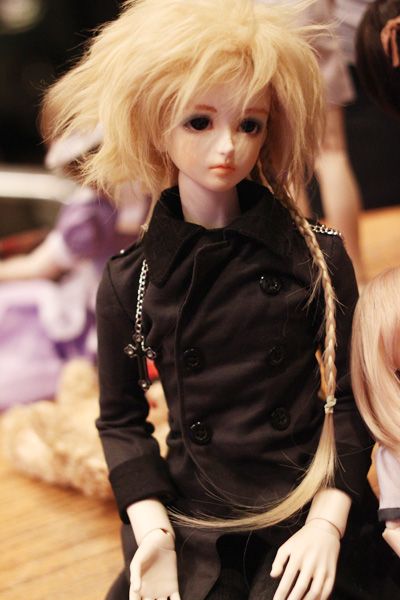 Sirocco! (not sure what his costume is!)
Andrea! (not sure what her costume is!)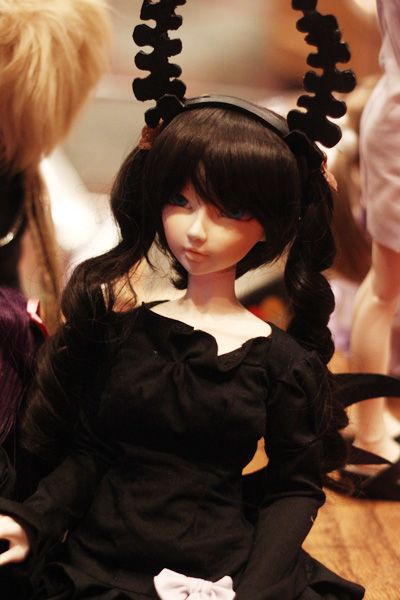 Yet to be named!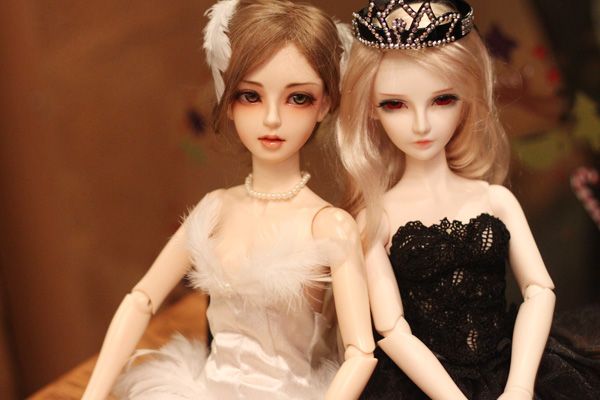 Here they are again. ;u;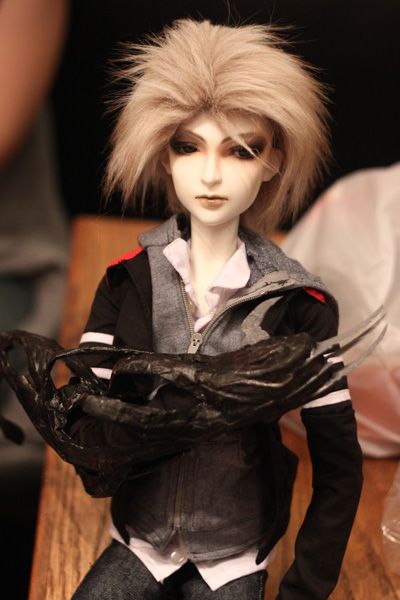 Angeline's new boy, Marco!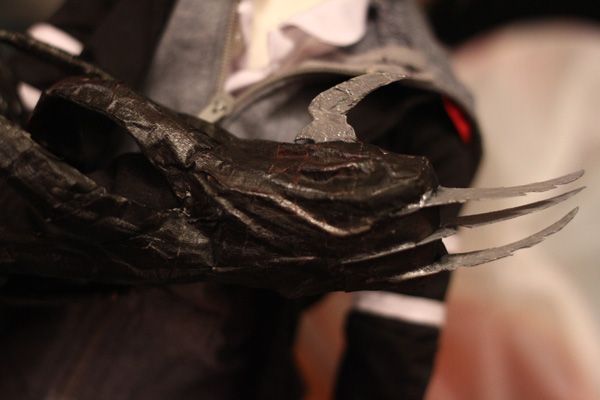 Amazing job, Angeline~
There is something wrong with this shot. =))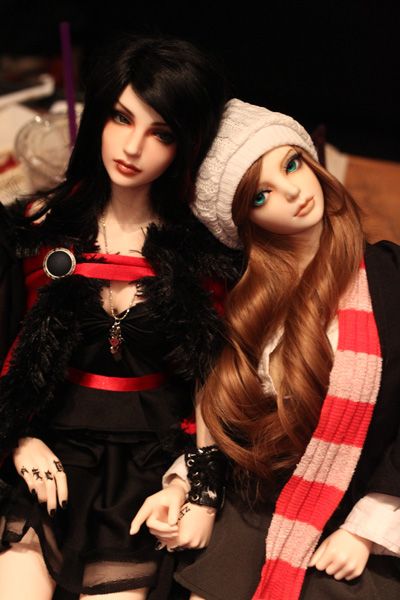 DivaZita of course ♥
♥♥♥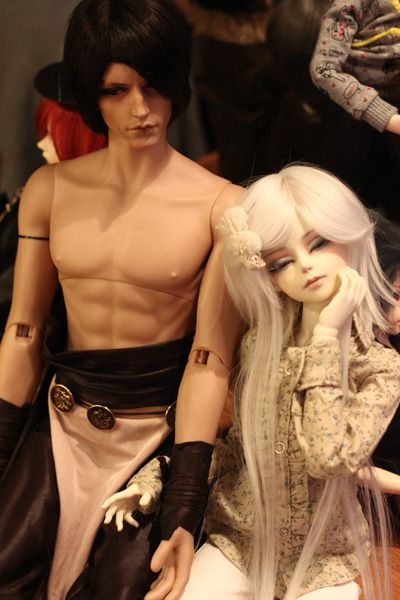 Isha looks like he's enjoying himself very much.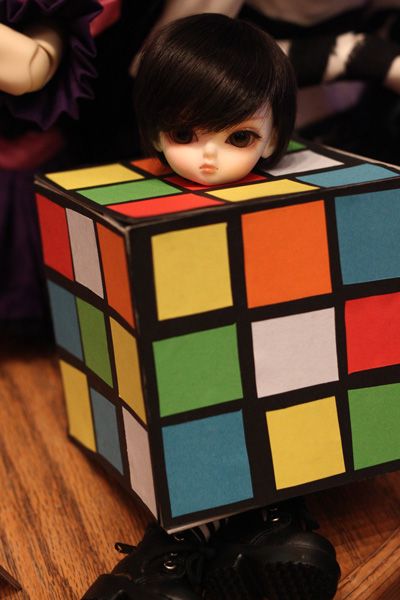 Closeup of the cutest Rubik's Cube ever.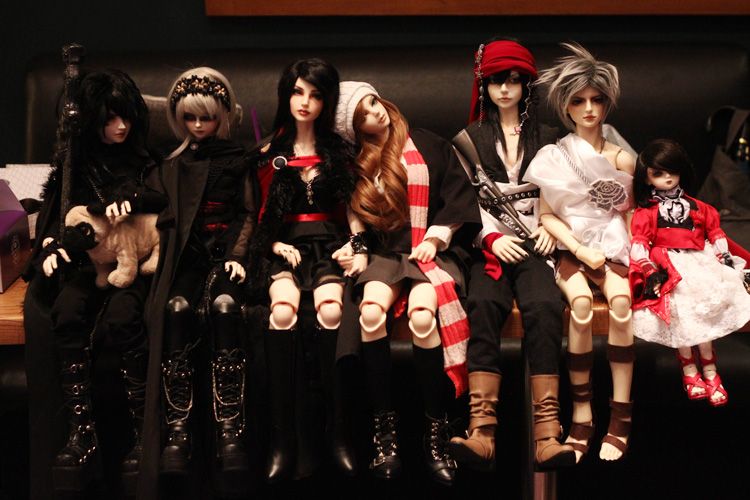 Group shot! Because a real group shot was impossible. XD;
Again, the winning couple c: and the terror Red Queen. D;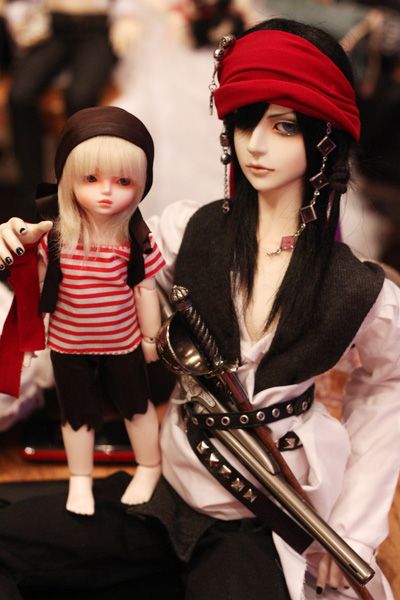 Captain Rose and First Mate Kouta 8D
Newcomer Jared as someone from KHR.
Dream of Dolls!
Mikkel and Doll Lookalike :))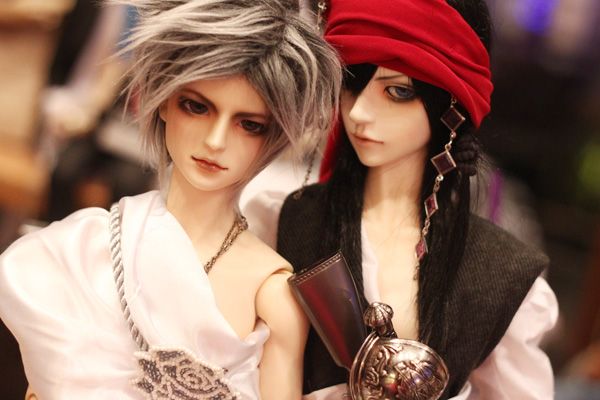 Dokibun ♥♥♥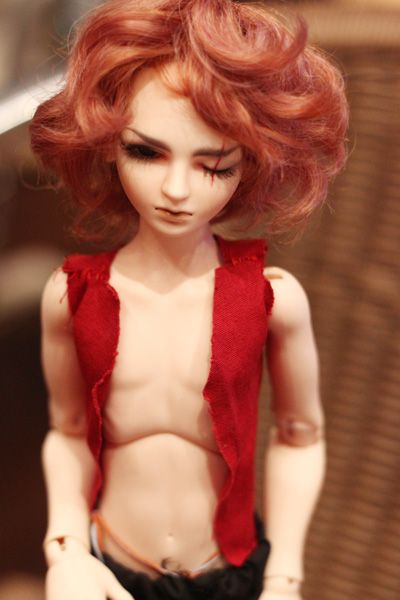 Josh, now bolder to show off. (literally)
Blair and Dae :3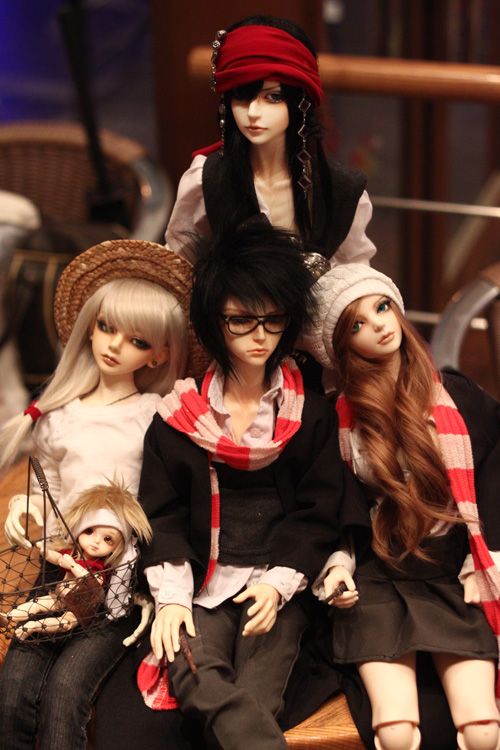 D'aww look, it's my dolls. ♥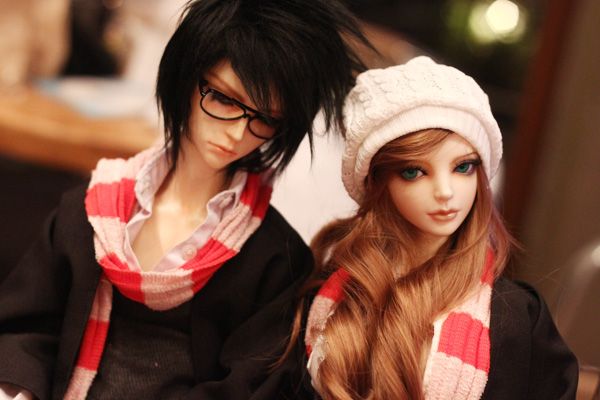 The Potters
Apart so quickly. XD
Can't get enough of these girls ♥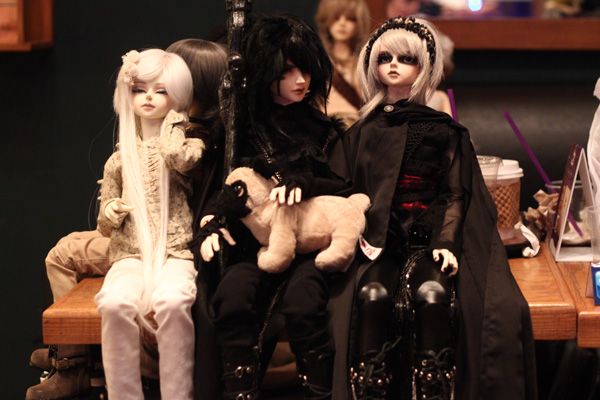 Isha, Jon Snow and Rhaegar Targaryen
Another random group shot :3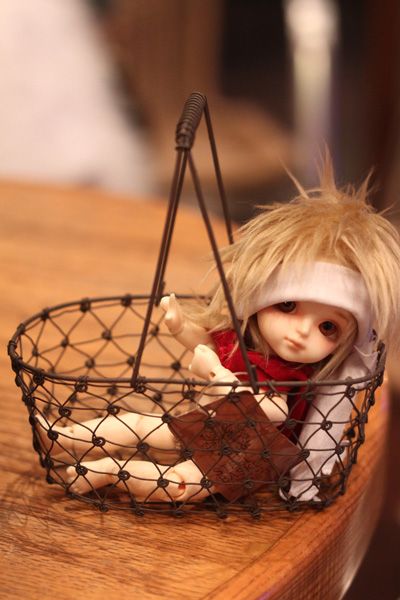 Spartan in a Basket~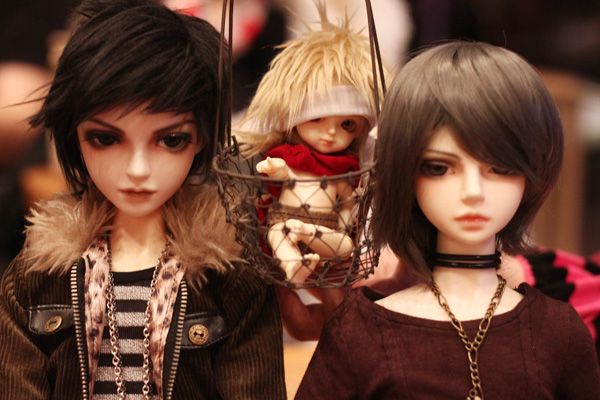 photobomber Spartan. :))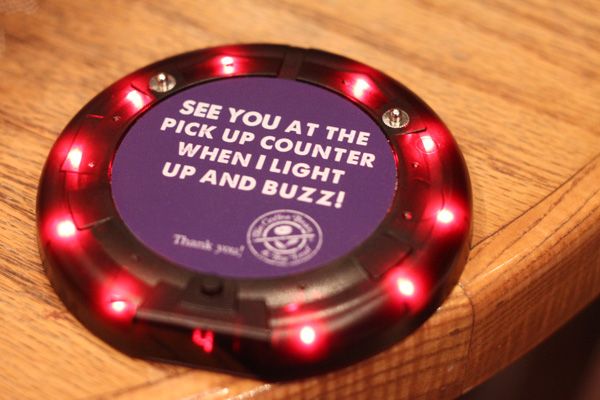 This amused me wayyyy too much.
Prettyyyy! *u*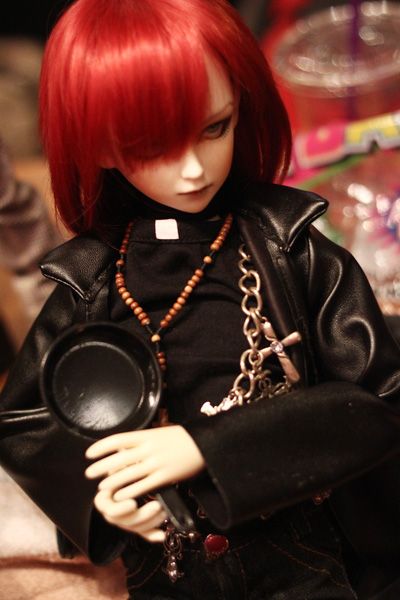 Hahahahaha Sky and his frying pan. "LOVE MY COOKING OR YOU WILL DIE"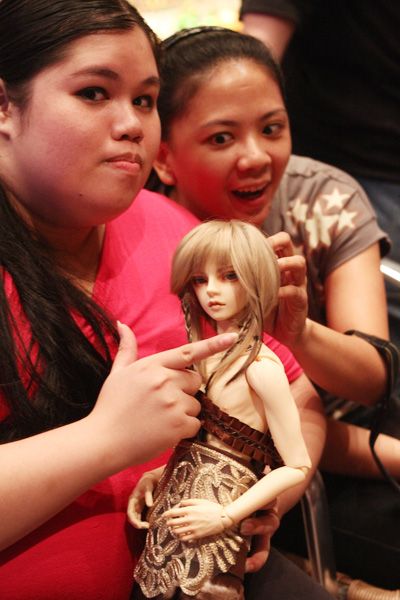 Chlo and perv fangirls =))
This cannot be explained
Nicholai :3
...♥
♥♥♥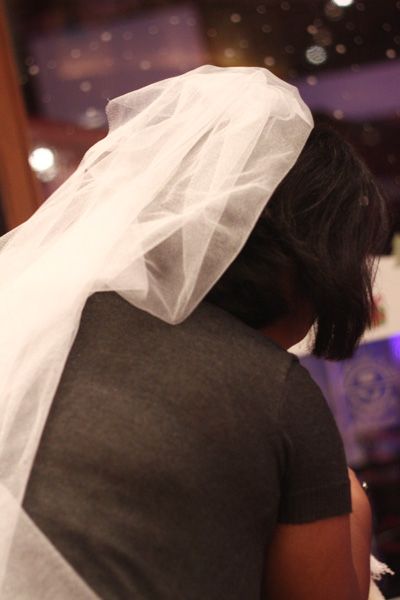 Arvie, hu u getting married to =))
Anddddd we're done!
Thanks for looking. ♥
And to everyone who went, thanks for coming! :3
Til next meet ♥